Aksum Marine UAE – Trusted Manufacturers Of Armored Boats In Dubai
Aksum Marine started its operation in UAE in 2019. It is a privately-owned company specializing in manufacturing of armored and special purpose watercraft. Our boats are built to last as we offer world-class expertise in contemporary naval engineering solutions. Our team consists of highly-qualified East European engineers, who have been working together since 2006. We guarantee product satisfaction and aim to serve national militaries, special naval forces, NGOs, coastguards, security companies around the globe by providing top-of-the-line bullet proof boats to ensure fast water transportation in conflict-prone locations and safe environment in inland and coastal waters internationally. We guarantee product satisfaction, so you can buy with confidence knowing that our armored watercraft boats will meet your expectations every time. When it comes down to assuring safety on the waters – no one does it better than Aksum Marine!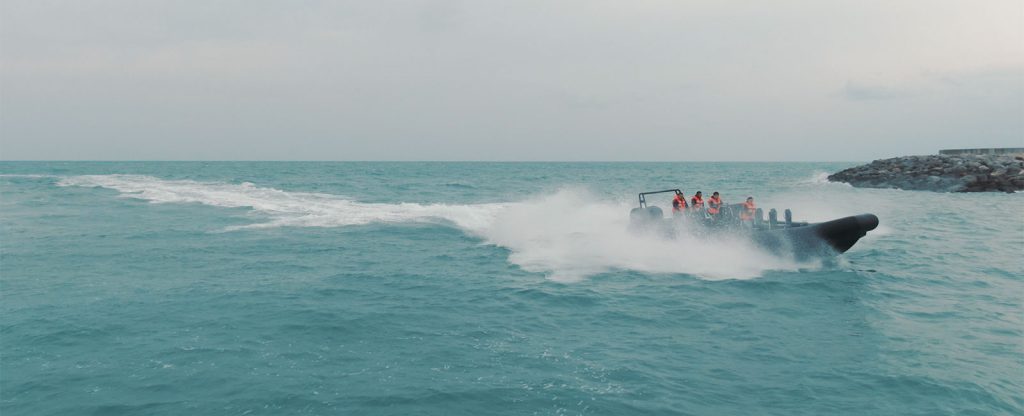 The Facilities Where We Manufacture Our Armored & Special Purpose Boats
Our facility is located in the emirate of Um Al Quwain, covers 30,000 sq. ft. and accommodates the most advanced technologies with the product capacity of 10 boats a month. We have our own CNC (computer numerically controlled) laser-cutting equipment for producing the best quality armored naval vessels on time. The facility is located in a prime position near the water, allowing on-site testing in motion as required. Most importantly, we are adept at carrying out all the designing, engineering and manufacturing processes in-house. This makes it possible for us to guarantee timely delivery of products to our clients by ensuring a time-efficient production process. As we are strategically located in the UAE – the crossroad of Asia, Europe and Africa – hassle-free deliveries world-wide are guaranteed.